Links
If you've moved out of Orange County you can keep up with the local news here
and for the latest surf report check out
This site has a live surf cams from around the world.
Need the current weather conditions for Santa Ana or anywhere else?
If you ever need directions, get a map here
or
or

Explore the Earth with interactive maps, satellite and aerial images, bird's eye view, 3D maps and 3D cities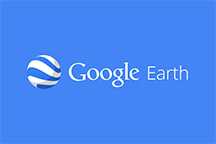 Click here for sample bird's eye view of SAVHS campus from several years ago and here for a more recent view. Type your address in the search box and find your house.
If you're into music it's hard to beat Spotify to listen to all your favorites
---
Home | Who's Missing | Where Are They Now
In Memoriam | Email Directory | Yearbook | Our Favorites
Remember 1968 | Photos | Falcon | Class Leaders
Pep Squad | The Senior Will | Sports | Links